Starting a business in 2023 can be a challenging and exciting journey. With the right planning and execution, your business can grow into a successful venture that provides financial stability and fulfillment. Here are some important steps to consider when starting a business:
Identify a business idea: Start by evaluating your skills, interests, and market demand to identify a business idea that you are passionate about and has the potential to succeed.

Research your product and audience : Once you have a business idea, research your target market to determine if there is a demand for your product or service and to better understand your competition.

Develop a business plan: A well-written business plan will outline your goals, strategies, and how you plan to finance and market your business. It will also serve as a roadmap for your business.

Make or source products: Make or source products is a decision that impacts the quality, cost, and delivery time of a business's offerings.

Obtain necessary licenses and permits: Make sure you comply with all local, state, and federal regulations by obtaining any necessary licenses and permits for your business.

Secure funding: Determine how you will finance your business and consider options such as loans, grants, or personal savings.

Build a strong team: Consider hiring employees, contractors, or interns to help you run your business effectively.
These are some of the key steps to start a business in 2023. Remember to stay focused and persistent, and seek support from mentors, family, and friends as needed. Good luck!
1. Choose a business idea
Every business starts with an idea. There are a large number of small business ideas available , from home ventures  to huge businesses . 
If you can start thinking out of the box, there are thousands of ways to start your own business that allow you to focus less on the logistics and upfront costs and allow you to focus more on getting your ideas started. Let's distract ourselves from the feeling of " I wanna start my own business but have no idea".
These small business ideas will give a great entry point for startups, bootstrappers, or persons with a busy schedule, and will allow you to select a side business without giving up everything else.
Here are some Best small business ideas to start in 2023:
Sell a service
Sell handcrafted and homemade goods
Start a landscaping business
Design and sell print-on-demand t-shirts
Create digital products or online courses
Sell print-on-demand posters, greeting cards, and prints
Start a beauty business
Become a social media management consultant
Launch your own book
Start a charitable business
Create an online fashion boutique
Build an audience you can monetize
Start a pet business
Create a membership program
Join an affiliate marketing program
Become a virtual event planner
Offer child care
Start an online coffee shop
Become a handyman
Sell your photography
List of The Most Popular Online Business Ideas
If you want to start an online business, there are a lot of superb online business ideas. Actually, the internet makes it easy to start and develop  a business. With just a website, you'll be able to reach anyone anywhere .  It will help you to target the right audience with the right offering, and you'll be able to earn your own money soon. Besides that, benefits of online business are cost savings, increased flexibility, and less paper waste and more.
Here are some most powerful online business ideas which you can start instantly. The most attractive part is that all the ideas in the list have good money-making potential, it implies that there is no need to validate them before you start. 
Open a T-Shirt Online Shop
Dropshipping Business
Kickstarter/Indiegogo Advisor
SEO Expert
Selling Online Courses
Bug Testing
Video Producer
Graphic Designer
Website Developer
App Development
Theme Designer
Translator
Social Media Manager
Remote Customer Service Agent
Virtual Assistant
Remote Sales Team
Affiliate Marketing
Lead Generation Service Provider
Become an Influencer
Ghostwriter
Speechwriting
CV Writing
Proofreader
Online Researcher
Natural & Organic Beauty Shop
Handmade Goods Shop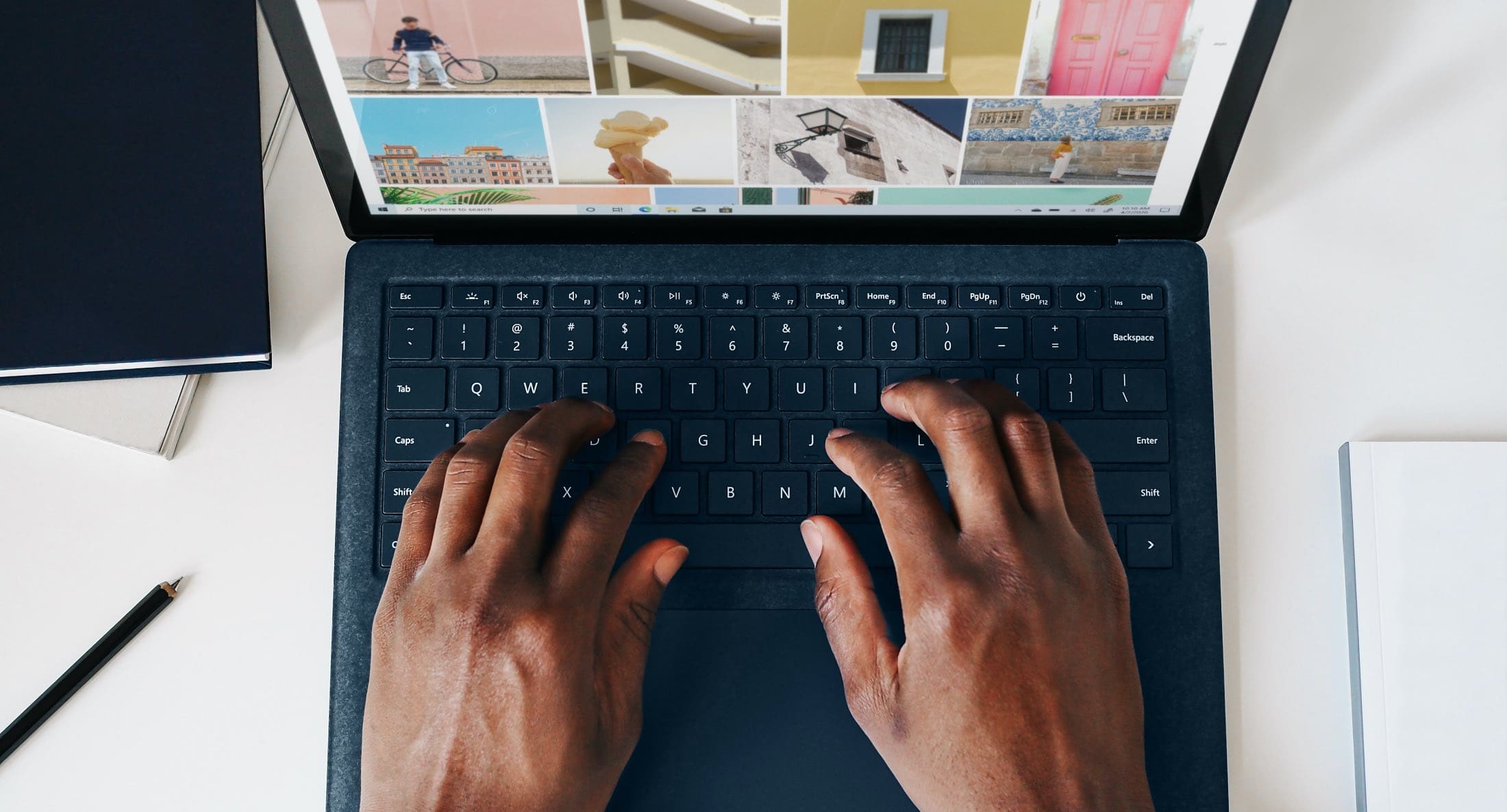 Home Business Ideas for You
Are you Looking for a work-from-home business? That's great. 
There are many home businesses which can start quick and easy. Some businesses from these ideas need considerable initial investment and some are not more costly. Out there, You should decide which one is most suitable for you.
While there are thousands of ways to start a home-business, here are some  most approachable ideas for home-business:
Sell handmade products
Purchase products in bulk and sell them online
Start a dropshipping business
Start a print-on-demand business
Purchase an existing ecommerce business
Start a subscription box business
Teach online classes
Start a service-based business
Sell digital products online
Build an online following that you can monetize
Unique small business ideas for first-time entrepreneurs
The biggest challenge you have to face in starting your own business is deciding how to set your business apart from the competition. 
If your business is related to a popular, widely available product/service, definitely the demand is high. But a high demand product/service normally has a very competitive and large market and more established businesses. 
Conversely, you can have a totally original product – one that no other company provides. It's easy to stand out here, but how can you be sure the product is in high enough demand to sustain your business?
You have to be tricky enough to balance these things, however it's easier when you start your business with a unique idea.
Unique businesses in more niche industries are likely to have less competition than other businesses, even though it's less, that competition implies that there's a group of audience for your products/service. When starting a new business, beginning from a more unique point can set your new business apart from your competitors. 
If you're  a person who is also looking for a unique business idea, here are some of best ideas
Be the head chef of your own food truck
Become a virtual interior designer and sell home decor products
Start a dog-walking and pet-sitting business
Become a virtual teacher and sell memberships to an online course
Work remotely as a virtual assistant for other businesses
Start a niche cleaning service business
Start a local grocery delivery service in your community
Start your own online zine and sell digital subscriptions("Zines" are type of small-circulation magazines which focus on niche topics)
Use a CNC router to design, build, and sell your own one-of-a-kind products
Provide freelance bookkeeping services for business owner
Become an "author-preneur" and sell your own books and merch
Become a personal trainer and promote your services on TikTok
Become a life coach and offer motivation and advice
Create and sell travel guides and tourist maps
Launch a podcast and sell exclusive content
2. Research your product and audience ​
Conducting research on your product and audience is crucial for ensuring the success of your business.
By researching your product, you can gain a better understanding of its features, benefits, and target market. This will help you position your product in a way that resonates with your audience and meets their needs.
On the other hand, researching your audience will give you insights into their demographics, habits, pain points, and preferences. This information will enable you to tailor your marketing and sales strategies to effectively reach and engage your target audience.
Furthermore, conducting ongoing research will help you stay ahead of the competition and continuously improve your product and strategies to meet the evolving needs of your audience.
Let's Define Your Business's Target Market and Target Audience
When you are going to define your target market and target audience, definitely you have to answer three questions.
Who is your target audience? 
What is your target market? 
Why?
There will be big trouble if you haven't found the most specific answers to these three.
In this article, we'll help you to find answers for these three questions and more you need to start your new business.
A target market is a more specific, clearly defined set of consumers that a business plans to serve with its services/ products. 
Identification of your target market is a key step in the development of products, services, and the marketing plans employed to promote them.
Furthermore, a target market usually includes the end users of a particular product or service. 
"The aim of marketing is to know and understand the customer so well the product or service fits him and sells itself."- Peter F. Drucker
To become successful you have to design your products, services, and also your marketing efforts for a more specific, well-defined group of individuals.
If you don't, your products/services will become bad which can't perfectly meet the requirements and desires of your customers. But more likely, nobody wants to buy them.
The target market can be divided by factors such as geography, sociographic, behavioral ,demographics, and psychographics.
What is a Target Audience?
The target audience is narrower than the target market. It specifically uses to define the group of consumers targeted by marketing messaging.
Whether Your business's target audience is the end users of your product/service or not, they are the individuals you plan to direct your marketing to.
you have to clearly understand who your target audience is, and what their actual needs and desires are, to communicate successfully with them.
"No matter what your product is, you are ultimately in the education business," said Robert G. Allen. "Your customers need to be constantly educated about the many advantages of doing business with you, trained to use your products more effectively, and taught how to make never-ending improvement in their lives."
How to Identify Your Target Market?
Step 01:  Identify the Key Benefit that Your Business Provides

Step 02:  Refine Your Target Market

Step 03:  Stay Objective

Step  04:  Evaluate Your Market Segments
What is marketing research?
A marketing research can be defined as the process of collecting data from consumers and competitors and analyzing that data to support businesses find their target customer and what they need from that particular brand.
Marketing Research Process in 6 Steps
01:  Identify the opportunity
In the first step, you are going to define the problem you're planning to answer. Asking specific questions will help identify the most urgent needs or disclose the greatest opportunities to reach.
Step 02:  Develop a research plan
 How you are going to plan and design your research relies on the budget you can allocate, the research method selected to source data, and the scope of the project. Primary research and secondary research can be defined as the two main research methods, can be used to collect data needed for the research.
Step 03:  Collect the data
After finishing the above steps, you need to start collecting data. There are a number of data collection methods.
Surveys
A/B testing
Social media polling
Focus groups
Step  04:  Analyze your data
Analyzing the collected data is the best way to reveal patterns in the business or in the market you target that can affect a business's  performance in the market.
Here are some main types of analysis to evaluate your data:
Descriptive analytics. 
Diagnostic analytics.
Predictive analytics.
Prescriptive analytics.
Step  05: Present your results
After you've completed the research work and analyzed the data collected, you'll be able to develop a research report with your key findings .
Step  06: Incorporate your findings
After presenting your data, it's the suitable time to create actionable plans by employing your findings, it can be forming brand-new strategies or improvement of existing strategies
3. Develop a business plan
A business plan is a critical document that outlines the goals, strategies, and operations of a business.
It serves as a roadmap for entrepreneurs and helps them stay focused and on track as they grow their business.
Writing a business plan requires careful research and planning, and should include an executive summary, market analysis, product or service description, target market, marketing and sales strategies, financial projections, and a funding strategy.
A well-written business plan should clearly communicate the business's value proposition, differentiate it from competitors, and demonstrate its potential for success. It also serves as a tool for attracting investors, securing loans, and measuring the progress of the business.
A business plan is an essential tool for starting and growing a successful business and should be regularly reviewed and updated to reflect the changing needs of the business.
These are the main prerequisites to developing a business plan:
Establish goals
Research
Understand your audience
Determine your business plan format
Get to writing! 
How to Write a Business Plan Step by Step
Normally, a traditional business plan includes the sections as follows. 
Executive summary
Company description
Products & services
Market analysis
Marketing & sales
Management & organization
Funding request
Financial projections
Appendix
SWOT analysis
Give a Summary of your whole business plan within a single page, highlighting facts about your business which will excite potential investors and lenders.
Give a Summary of your whole business plan within a single page, highlighting facts about your business which will excite potential investors and lenders.
This part includes basic details about your business.
Name
Location
Legal structure (sole proprietor, partnership, corporation, etc.)
Business and tax ID numbers
Licenses
Permits
When the business started
Ownership information
Number of employees
The section describes what you hope to sell to your target customers.asd
The Market Analysis part of your business plan lets you share the research which is conducted to study about your target audience (the potential buyers of your products or services).
In this part of the business plan you'll share what are your plans to reach and sell products to your defined target market. summarize the strategies you plan to use for marketing and advertising to sell your product/service to target customers.
6. Management & Organization

You'll outline the structure of your business.
If you need a loan, however, this is the part where you describe the dollar amount you require, what you intend to invest in, and how you notice the return on your investment.
 In this part you are going to share your estimated revenue and expenses for the first or next five years of business.
This part consists of any supplemental documents required throughout  your business plan.
This can be defined as a one-page summary of your business's strengths, weaknesses, opportunities, and threats.
4. Make or source products
In business planning, deciding whether to make or source products is a crucial step. This decision can have a significant impact on the success and profitability of a business.
Making products refers to the process of producing goods in-house, typically with the use of specialized equipment, tools, and processes. This approach provides a high level of control over the production process, allowing businesses to customize products to meet specific customer needs and ensure quality standards are met. However, it can also be more expensive due to the upfront investment in equipment, materials, and labor.
Sourcing products, on the other hand, involves purchasing goods from an external supplier, who is responsible for production and delivery. This approach can be more cost-effective, as businesses do not need to invest in equipment and can take advantage of economies of scale. However, it can also result in a loss of control over the production process, and the quality of the products may be less predictable.
In business planning, businesses must weigh the costs and benefits of making vs. sourcing products and determine the approach that best aligns with their goals and objectives. For example, businesses that prioritize cost-effectiveness and flexibility may choose to source products, while businesses that prioritize control over the production process and the ability to offer customized products may choose to make products in-house.
How to find the best manufacturing companies.
1. Do market research
You can search many manufacturers through various different channels in web including the following:
Alibaba
Google
Supplier directories
Referrals
NAICS codes
2. Reach out and gather info 
After shortlisting a few manufacturers, you have to search deeper before selecting a supply partner for the business. Reach out and communicate to select the right partner.
3. Communicate your idea
When talking to your selected manufacturer about their services and support , you should ensure that they clearly and fully understand what you're looking for and what you want them to deliver.
4. Order samples
Place an Order for a sample first to test the quality of their final product. If you are satisfied, date and sign the sample.
5. Negotiate
Between the time period you place an order to a sample and when you agree to their complete production, negotiate terms for payment and minimum order quantities.
6. Place your order
Finally , now it is time to place your order.
Developing a brand is a crucial component of building a successful business. A well-defined brand can help a business differentiate itself from its competitors, build trust and credibility with its target audience, and establish a memorable and recognizable identity. When developing a brand, it's important to take a strategic approach that considers the needs and wants of your target audience and aligns with your business goals.
The first step in developing a brand is to define your brand identity. This involves identifying what makes your business unique and what values and principles you want your brand to represent. It's important to consider what sets your business apart from others in your industry and what you want your brand to convey to your target audience. This can include your mission statement, brand personality, and target audience. Once you have a clear understanding of your brand identity, you can move on to the next step.
The next step in developing a brand is to conduct market research. This involves gathering information about your target audience, including their needs, wants, and behaviors. This information can help you better understand what they are looking for in a brand and how you can appeal to them. With this information in hand, you can then create a brand strategy that outlines your brand positioning, messaging, and visual identity. This strategy should be based on the information you have gathered and should be designed to effectively communicate your brand to your target audience. By following a strategic and data-driven approach to developing your brand, you can create a brand that resonates with your target audience and helps you achieve your business goals.
What is a brand guideline?
Brand guidelines, also termed a brand style guide, are an instruction manual and rule book regarding how to communicate your brand.
They include all the visual facts, as well as important notes about a business's voice, tone, and messaging. 
Brand guidelines broadly cover a company's brand identity, including:
Logos: full logos, secondary logos, and icons
Color palette: primary and secondary colors
Typography: font styles, sizes, and spacing
Other imagery: photos, illustrations, and artwork
Voice and tone: how the brand uses language and emotion
Here are some key steps to consider when developing a brand:
Define your brand identity: Start by identifying what makes your business unique and what values and principles you want your brand to represent. This can include your mission statement, brand personality, and target audience.

Conduct market research: Gather information about your target audience, including their needs, wants, and behaviors. This can help you better understand what they are looking for in a brand and how you can appeal to them.

Create a brand strategy: Based on the information you have gathered, develop a comprehensive brand strategy that outlines your brand positioning, messaging, and visual identity.

Develop a visual identity: This includes creating a logo, color palette, and other design elements that represent your brand and help it stand out.

Establish brand guidelines: Establish a set of guidelines that outline how your brand should be represented across different channels, including your website, social media, and marketing materials.

Implement and communicate your brand: Once you have developed your brand, implement it across all of your communications and marketing efforts. This includes ensuring that all employees understand and adhere to your brand guidelines.
Developing a strong brand takes time and effort, but the benefits of having a well-defined and recognizable brand are worth it. By following these steps and continually monitoring and refining your brand, you can create a brand that resonates with your target audience and helps you achieve your business goals.
Web development is an essential aspect of any business in today's digital age. A well-designed and user-friendly website can help a business establish a strong online presence, attract more customers, and increase revenue. It can also provide customers with easy access to information about the business, its products, and services, as well as a platform for making purchases or contacting the business directly.
The process of web development involves several key steps, including design, development, testing, and deployment. A professional web developer will work closely with the business to understand its needs and goals, and create a website that reflects the brand's image and appeals to its target audience. The website should be optimized for search engines to increase visibility and attract more traffic, and be easy to navigate so that customers can quickly find what they are looking for.
A business website is a long-term investment, and ongoing maintenance and updates are essential to keep it running smoothly and to ensure that it remains relevant and up-to-date. This includes regular security checks, software updates, and the addition of new features and content. By investing in quality web development, a business can build a strong online presence and reach a wider audience, helping to drive growth and increase revenue in the long run.
Building a website for a business is a crucial step in establishing an online presence and reaching a wider audience. The website should effectively communicate the company's brand, products, and services to potential customers. Here's a step-by-step guide to building a business website:
Define your goals and target audience: Before you start building your website, it's essential to have a clear understanding of who your target audience is and what you want to achieve with your website.

Choose a domain name and web hosting: Your domain name is the address that people will use to access your website, so choose a memorable and easy-to-type name. Web hosting is the service that stores your website's files and makes it accessible to the internet.

Design and layout: The design and layout of your website should reflect your brand's image and be easy to navigate. Consider using a professional website builder or hire a web designer to create a custom design.

Content creation: Your website's content should be clear, concise, and relevant to your target audience. It should also be optimized for search engines to increase visibility and attract more traffic.

Test and launch: Once your website is complete, test it thoroughly to ensure that all links and features are working correctly. Then, launch it and start promoting it through social media, email marketing, and other channels.

Maintenance and updates: Regularly updating your website with fresh content, fixing broken links, and addressing security issues is crucial to maintaining a strong online presence.
By following these steps, you can build a professional and effective business website that helps you reach your goals and attract more customers.